RMA

Rework, Return & RMA Management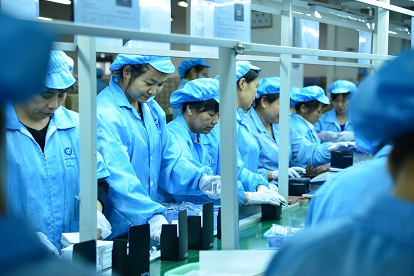 A Return Merchandise Authorization or Return Material Authorization (RMA) is a transaction whereby the recipient of a product arranges to return defective goods to the supplier to have the product repaired or replaced or in order to receive a refund or credit for another product from the same retailer or corporation. In practice, an RMA is only issued after a series of tests.

Delivery of the right product in optimum condition is an imperative for suppliers, manufacturers, retailers and consumers. Ensuring that defective, expired or obsolete products are channeled and processed effectively is critical to managing the reverse flow of products and materials.

Our company has developed with a merchandise rework, parts inspection, replacement, and reverse logistics for each client. Then, by providing superior quality, flexibility and customer service, our clients have given us additional contract manufacturing work over the years. Discturnkey Fulfillment understands the need to be flexible to meet your changing inspection, single component rework and parts assembly needs and we are willing to work extra shifts as needed to meet your schedule. It is not uncommon for us to add equipment or capability to be able to take on new types of contract manufacturing work for our clients.

If you would like to obtain a quote please contact us and see what sets Discturnkey Fulfillment apart from other companies doing product rework, contract manufacturing and returning management in details of: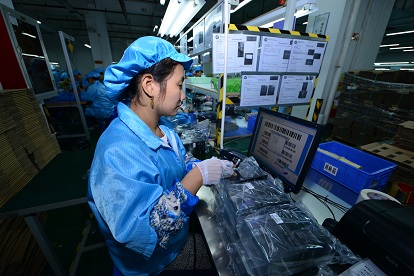 ▲Repackaging
▲Reassembly
▲Inspection
▲Good Exchange
▲Replacement of Expired Products
▲Disposal of Defective Goods
▲Recovery
▲Refurbish
▲Recycling of goods, packaging materials and containers
▲Rebranding
▲Resale of Excess Branded Stock
▲Inventory Management
▲Scrap Disposal
▲Salvaging
▲Contract Manufacturing
▲Live Database for Monitoring Product Obsolescence or Expiration
▲Return of parts for inspecting or salvaging
▲Coordination with customers service and repair centres
▲Reverse Logistics

Advantages of Outsourcing RMA Operations from Discturnkey Fulfillment

Our RMA administration service allow manufacturers and distributors to sell and distribute their products, without having to provide the intricacies, manpower, and physical facilities normally required to provide efficient RMA administration.

Our RMA/Repair service is currently used by a number of well known large manufacturing companies.

Customers Benefits

1. Economic benefits by reducing disposal and waste costs
2. Minimized labor associated with returns processing
3. Proactive product quality control and customer service targeting increased customer satisfaction
4. Reduced waste through effective return and exchange operations
5. Enhanced company status as environmentally-sensitive

Flexible RMA Rework Service

At Discturnkey Fulfillment, our RMA services range from verification of warranty coverage and rapid product replacement, through to RMA product testing and item repair. Each RMA operation agreement is individually tailored to the manufacturers requirements. RMA services are offered to both manufacturers and distributors.