Single Component Rework & Parts Inspection

Single Component Rework & Parts Inspection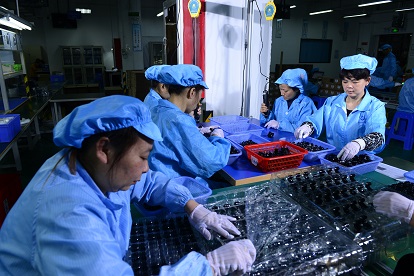 Single component rework, parts inspection and have been part of Discturnkey Fulfillment's business since 2000.

We have done parts inspection and single component rework for the toys, electronic and media industries for the commercial power, entertainment and food service industries to name a few.

Any single component rework or inspection (whether single component or complex assembly rework) that your company would like to move off site for reasons of space, capacity, capability or cost is a candidate for contract manufacturing by Discturnkey Fulfillment at highly competitive rates. Our policy is one of complete customer satisfaction and we insure that every single component we rework goes through parts inspection to be sure that it is within specifications. If there is ever a problem, one of our managers will be in contact with you the same business day to resolve the issue.