Metric & Reporting

Optimize Your Supply Chain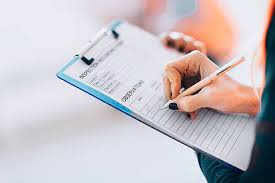 Discturnkey Fulfillment believes that reporting metrics are key in helping customers optimize their product system and supply chain.
Discturnkey Fulfillment provides flexible, customized reporting options based on customers' specified Key Performance Indicators (KPI). We take full ownership of the metrics that are developed and assign managers and/or departments the responsibility for achieving the targets specified for each metric. We go beyond just mailing you a report and take the time to discuss all reporting metrics and the meanings behind the results. If the reporting draws attention to weak areas we will work with you to develop corrective actions to help improve the measured results.

Discturnkey Fulfillment also attempts to provide customers with relevant logistics industry information and trend analysis. Through our participation with a variety of associations we closely monitor industry standards for packaging, warehousing and distribution, transportation and the logistics industry as a whole. This information is used to measure ourselves against the industry and at times is used to support recommended solutions for our own customers.

Discturnkey Fulfillment strives to provide customers with a flexible reporting system that will allow them to proactively measure their results. and optimize their supply chain.