Contract Packaging
Contract packaging / Contract manufacturing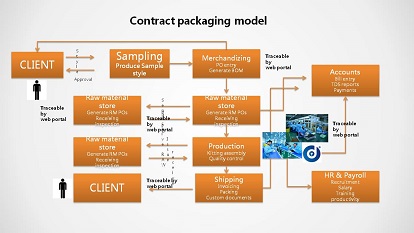 Contract packaging / Contract manufacturing services meet the needs of a wide variety of products, applications, and industries. As a contract packager, we provide resources of equipment, facilities and labor that enable the manufacturer or marketer of a product to outsource specialized in packaging projects or an entire packaging process. A wide variety of general industrial packaging types are available at Discturnkey Fulfillment.

Discturnkey Fulfillment has successfully helped various businesses, from Fortune 500 to small entrepreneurial businesses with packaging needs. With the help of modern management and automatic machines, Discturnkey Fulfillment devotes its effort to minimize the cost and maximize the benefit of our clients.

We have provided contract package service for the following items: toy, furniture, juicer, DVD player, remote controller, GPS, transformer, car telephone, etc. We also provide repackage, back-check, maintaining and exportation services for the above goods.

With our full-time engineering and procurement staff, we will cost effectively find the right solution for your product while maximizing you product availability and visibility in a competitive marketplace. Discturnkey Fulfillment offers customers the opportunity to utilize our quality resources and flexible work force for all their contract packaging needs. Within our state-of-the-art customizable facilities we provide flexibility to support every packaging need.

Our contract packaging services include: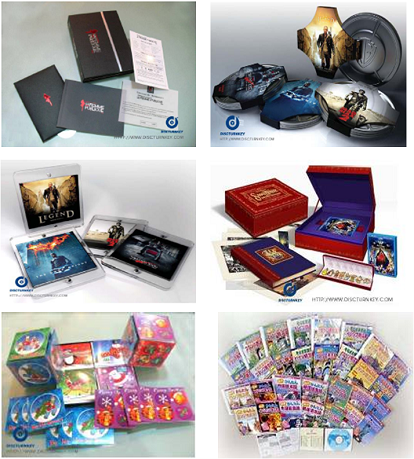 ★Assembly
★Bagging
★POP Displays
★Shrink wrapping
★Shrink Bundling
★Kitting and Bagging
★Pallet Restacking
★Labeling
★Fulfillment
★Blister Packaging
★Skin Packaging
★RF Sealing (Clamshells)
★Over wrapping
★Clamshells
★Poly-bag and Heat Seal
★Pouching
★Cartoning
★Stretch Packaging
★Sorting
★Collating
★Culling
★DVD/VCR/CD Assembly

Each of these techniques are chosen based on the product volumes needed and if applied to the wrong volume set can cause packaging expenses to soar out of control. This is why our team can help you decide which process is right for your product. We also can provide Order Fulfillment services to physical ship you products direct to retail customers or to retailers, depending on your needs. We can take on a more extensive role in the product production process by performing various product forecasting and procurement function using our state of the art MRP system and utilizing our procurement staff. Let us help you with your needs to enable a successful product strategy.

We build a trust bridge with our clients so that they can rely on what we say, and that we end up doing exactly what we say we are going to do. This is not easily achieved by other packaging companies, but if you choose to trust us with YOUR business, you will be able to depend on Discturnkey Fulfillment to provide you with: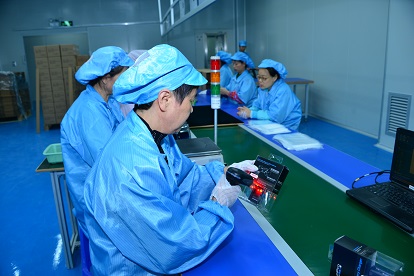 • Real-time answers to important questions
• Accessibility to an account champion who will be committed to your project until it ships
• Proper follow-up
• Quick response on requests for quote
• Returned phone calls
• several years of contract packaging experience
• Insight into the most effective package design for your particular product
• Fulfillment and logistics support for shipping into distribution centers or retail chains
• Broad capability
• Great communication
• Flexibility

Please talk to our Expertise now if you would like to discuss the contract manufacturing and packaging of a product out of China.