Why Choose Us


Over the fast developing years, Discturnkey Fulfillment has been amongst the leaders in the contract packaging world.

Our distinguished characteristics that set us above the rest...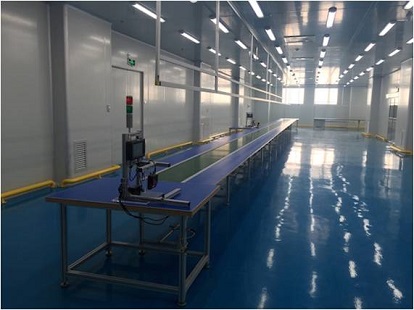 Experience

Our core management team represents over 10 years of quality packaging experience...Our SEDS (Safety, Economy, Durability, Security) Audit process can support your package design with an eye towards functionality and logistics cost.


Capacity

Our class "E" licensed, FDA registered, state-of-the-art facility, is fully insured, sprinklered, electronically monitored for fire and security, and features central station and direct local coverage 24 hours a day, 7 days a week. 450 highly skilled employees to are ready sure to facilitate rapid order fulfillment.


Host 22 packaging lines enable produce over 850 pallets of finished products daily.

Provide component purchasing and package design.


Warehouse management system that includes over 3500 pallet locations with an inventory accuracy rate of 99.6%.

Flexibility

We recognize that no matter how well you plan, emergencies do, occur. Our goal is to help you through those critical times by aligning with customers as long-term strategic partners. We can participate in the development of your annual plan and we can also help you handle the "surprises"!

Benefits

1. One of our core competencies is contract packaging. You will never have to go into a meeting and explain our actions.
2. 60% of our monthly business is regular business.
3. Our attainment rate of 99.6% is why our customers stay with us.
4. We have strong strategic partnerships with our customers and with component suppliers resulting in the creation of complete value added packaging solutions.
5. Our Management Team works together to deliver flawless execution of every project.
6. Our highly skilled permanent work force is dedicated to excellence.

Discturnkey Fulfillment are industry experts and have never missed a deadline. Combining money saving strategies such as dedicated facilities with a cost effective labor structure, we will save you money significantly while you grow your business.