Fulfillment Services


The accurate and efficient picking, packing, assembly and distribution of orders are critical elements of success for our clients and also for Discturnkey Fulfillment Services.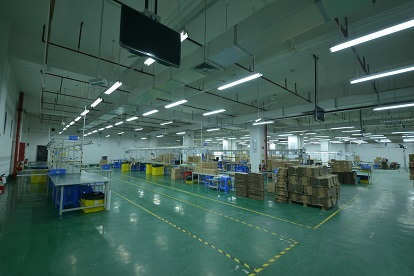 Discturnkey Fulfillment can provide you with a complete line of fulfillment services utilizing modern facilities with over 10,000 square meters of warehousing space. We are advanced located for international distribution and transportation freely via the free trade zone and Hongkong. With business partners conveniently located in most of the port cities, we can provide you with fulfillment services across China and abroad.

Depending on the location we can import your goods, unload them, inventory them, assemble them and then drop ship them to your end customer or distribution center. Through a sophisticated on-line interface computer system, you will be able to place your orders, track them and then access your inventory levels 24/7.

We have robust "best-of-breed" systems technology, modern and scalable operating facilities, a terrific labor force, experienced management personnel, passionate inventory control procedures... all of which is in place to support the pick, pack and shipment of client orders to both business and consumer destinations. Getting inventory items shipped accurately, routed properly and delivered on time is of course an imperative function for our clients' businesses on so many levels.

Discturnkey Fulfillment manages Fulfillment Services for a wide variety of industries, but for the most part, the service functions that fall within the broad category of "Fulfillment Services", and the operational processes we follow within these services remain somewhat consistent over the array of industries we serve.

Our Fulfillment Services Include: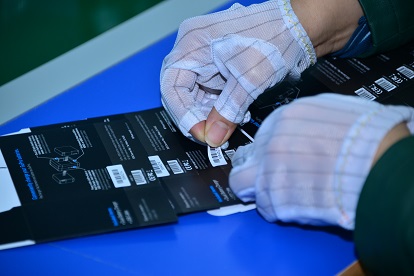 ▲On-line Order Fulfillment
▲P.O.P. Display Assembly
▲Pick and Pack
▲Repackaging
▲Warehousing & Distribution
▲Repair & Refurbishing
▲Value added Assembly
▲Collating
▲Shrink Wrapping
▲Labeling
▲Drop Shipping
▲Web-enabled Inventory Tracking
▲EDI Capability
▲Reverse Logistics

Advantages of Outsourcing Your Fulfillment Projects to Discturnkey Fulfillment:

1. Complete security of product and confidentiality of sensitive marketing information.
2. We are responsive and provide quick turnaround.
3. We offer a broad capability in Fulfillment services.
4. We are integrated with computer tracking and EDI capability which allows real-time access to your inventory levels with accuracy.
5. We have in-house shipping systems for all the major carriers, including UPS, RPS, Federal Express, etc.
6. We have a custom reporting capability to suit your needs.
7. We have experience routing goods and drop shipping into the mass merchants and retail chains. In addition, we can help you with scheduling and routing.