Kitting and Complex Assembly

Kitting and Complex Assembly
If it must be packaged or assembled by human hands, Discturnkey Fulfillment offers high capacity and quality service at a price that gives our clients the competitive Advantage!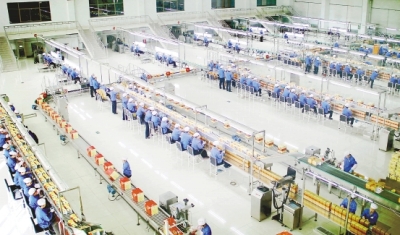 Product packaging, display assembly, premium/promotional item assembly and the assembly of marketing materials are all core service offerings at Discturnkey Fulfillment. We take great care of our People, and in turn they take great care of our clients. Unlike many companies that provide Pack-out and Assembly services, the Discturnkey Fulfillment assembly team has been together for many years providing packaging and assembly services for a tremendous number of unique programs. Although a fine supply of temporary labor is available at all times (and we will utilize this service when needed), Discturnkey Fulfillment turns to its dedicated crew for most programs that come our way. If you're looking for an extremely competitive price for Complex Kitting and Assembly without sacrificing quality, let our hard working production team take on the task.

Some of the services we offer include:
★DVD Finished Goods Assembly
★Product Packaging and Assembly
★Marketing Materials and P-O-P Assembly
★Complex Display Builds
★Kit Builds of any level of complexity
★Premium Packages
★Shrink-wrap Services

Simply put, the daily effort and dedication of our warehouse crew sets Discturnkey Fulfillment above the competition, allowing us to offer extremely competitive pricing and consistency in all that we assemble. Our operating systems do their part as well by tracking inventory of all component parts and pulling the inventory for assembly in accordance with a specific bill of materials.