Blister


Blister packaging has become a favorite choice for marketing and manufacturing companies when selecting a retail package design. It combines a high perceived product value with a low cost packaging proposition. Blister packaging is most popular as a consumer retail packaging solution as it displays a product or products clearly to the consumer but still provides the security of a theft resistant package.


APPLICATIONS

Any product that is small in size and is a consumer retail item is perfect for blister packaging. Some of the items we have blister packed include: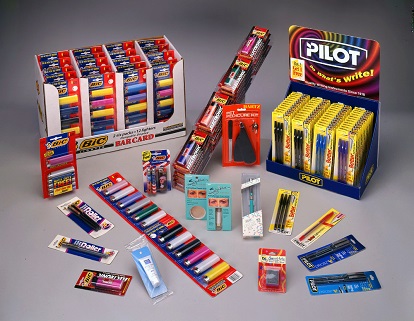 ▲ Hardware
▲ Tools
▲ Toys
▲ Personal care products
▲ Cosmetics
▲ Office supplies
▲ Food
▲ Cellular accessories

Discturnkey Fulfillment is your best source for blister packaging because we provide the following value proposition to insure that your project is a success:

● Quick turnaround on pricing.
● Turnkey sourcing: We will purchase all your components locally, deliver them to our plant, blister your product, put it in cartons and drop ship the completed units to your end customer.
● Design: We will walk you thru each step of the design process and make recommendations based on years of packaging experience.
● Tooling: We will recommend the most cost effective tooling for your project and then make sure it is ready when it is time for production.
● Project management: We are responsible for your complete project from start to finish and will not let you down.