We're the Paper Printing Experts

Book Printing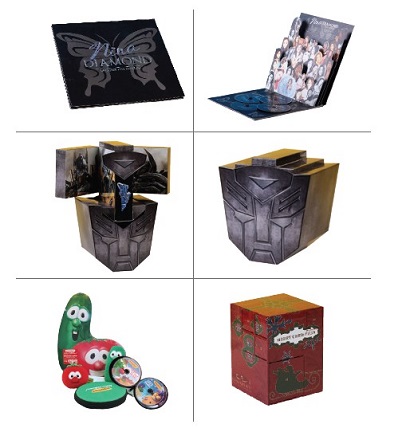 No matter what type of book printing you need, Discturnkey Printing will work with you to ensure that your book receives the best printing services possible. Our partnership with some of the highest quality book printers on the market allow us to provide these services to our customers at wholesale prices.

Our large partner network allows us to use the best technology for your book: either digital or offset printers when printing. Digital printing is ideal for print runs under 500 books and is comparable to a copy machine in the way it works, except with superior technology. Digital printing is so affordable because it uses toner rather than ink while printing. Offset printing offers the best quality printing and is the most cost efficient option for print runs of over 500 books. Whatever your book printing needs, Discturnkey Printing can help you figure out the best possible option for your book.

Printing Unusual Sizes or Adding Special Touches

Discturnkey Printing are also able to print books that may have unusual sizes, need a special touch, or need a particular kind of binding. For example, we can print books that need portrait bindings, shrink wrapping, or CD pockets. We also specialize in printing children's books. We understand the extreme handling that children's books tend to endure, which is why we offer many options to make them sturdy and long-lasting. For example, we are able to smythe sew or thread seal the bindings on the books, increasing their strength. We also use color printers of the best quality to print children's books.

Packaging Boxes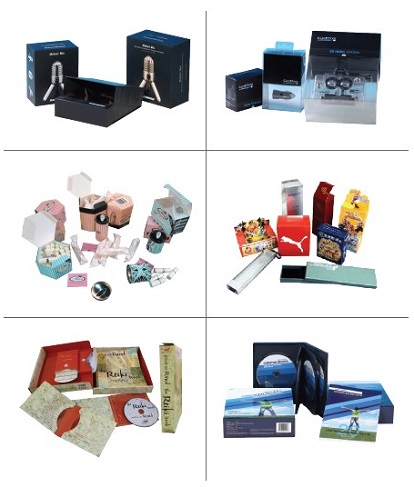 A packing box is very popular in the market today. Packing boxes are suitable for an elegant gift or promotion. With competitive price and top-grade quality, Discturnkey Printing provide a wide variety of package boxes, including stock box, Pack Carton, caton box, paper boxes and etc. These boxes are available in different colors, sizes and designs. If you are interested in the Packaging Printing, please don't hesitate to contact us in detail!
Printable Paper Bags

A paper bag or paper sack is a preformed container made of paper, usually with an opening at one end. It can be one layer of paper or multiple layers of paper and other flexible materials. Paper bags are used for packaging and/or carrying items.
Print Catalog

Catalog will allow you to maximize the power of your messages to prospects and customers for all your catalog printing, post card printing, brochure printing, flyer printing, and other promotional printing needs. Catalogs can be your single most important sales tool for showcasing your products and service offerings. Catalogs are extremely versatile in both content and use. The catalog printing format can also be used for other print communications such as annual report printing, operating or service manual printing and training workbook printing.
Card Printing

A custom printed business card is the essential business marketing tool. Discturnkey Printing can provide a full range of business cards from the traditional one and two color versions with flat printing or raised printing through brilliant full color presentation pieces on high gloss UV coated paper stock. The incredible flexibility can make your business unique in the crowd and ensure you look like the professional you are!
Your printed business card is often the front-line contact with prospective clients you have never met! The most effective cards present a memorable, visually pleasing appearance with a strong corporate identity and a sense of professionalism!
Greeting Card Printing

A greeting card is an illustrated, folded card featuring an expression of friendship or other sentiment. Although greeting cards are usually given on special occasions such as birthdays, Christmas or other holidays, they are also sent to convey thanks or express other feeling. Greeting cards, usually packaged with an envelope, come in a variety of styles. There are both mass-produced as well as handmade versions that are distributed by hundreds of companies large and small. While typically inexpensive, more elaborate cards with die-cuts or glued-on decorations may be more expensive.

Hallmark Cards and American Greetings are the largest producers of greeting cards in the world. In the United Kingdom, it is estimated that one billion pounds are spent on greeting cards every year, with the average person sending 55 cards per year.

In western countries and increasingly in other societies, many people traditionally mail seasonally themed cards to their friends and relatives in December. Many service businesses also send cards to their customers in this season, usually with a universally acceptable non-religious message such as "happy holidays" or "seasons's greetings".

Types of greeting cards

Standard Greeting Cards: A standard greeting card is printed on high-quality paper (such as card stock), and is rectangular and folded, with a picture or decorative motif on the front. Inside is a pre-printed message appropriate for the occasion, along with a blank space for the sender to add a signature or handwritten message. A matching envelope is sold with the card. Some cards and envelopes feature fancy materials, such as gold leaf, ribbons or glitter.

Photo Greeting Cards: In recent years, photo greeting cards have gained widespread popularity and come in two main types. The first type are photo insert cards in which a hole has been cut in the center. Your photo slides in just like a frame. The second type are printed photo cards in which the photo is combined with artwork and printed, usually on a high-end digital press, directly onto the face of the card. Both types are most popular for sending holiday greetings such as Christmas, Hanukkah & for baby showers.

Personalised Greeting Cards: Websites using special personalisation technology, such as Moonpig, allow consumers to personalise a card which is then printed and sent directly to the recipient.

Reusable Greeting Cards: These are greeting cards for the budget conscious. There are two common formats for reusable cards. Firstly there are cards with slits in them positioned to hold pages. Secondly there notepad style cards where pages stick to the back of the cards. The pages that have been used for reusable cards can be removed after being received and fresh pages can be used to reuse the cards.

Risqué Greeting Cards: Some companies offer risqué greeting cards, with adult-based humor and cartoons. The humor in these cards can sometimes be offensive to more conservative parts of the population.
Musical Greeting Cards: Recently greeting cards have been made that play music or sound when they are opened. They are commonly 3D handmade birthday cards which play traditional celebration songs such as Happy Birthday To You.

Electronic Greeting Cards: (also called E-cards) Greeting cards can also be sent electronically. Flash-based cards can be sent by email, and many sites such as Facebook enable you to send greetings. More recently, services have launched which enable you to send greetings to a mobile phone by text message. Many of these electronic services offer open or anonymous chat, to enable further discussion.

Pop-Up Cards: Pop-Up Cards are normally cards that, once opened, have a picture coming outward, giving the reader a surprise.

Pictures and printed messages in greeting cards come in various styles, from fine art to humorous to profane. Non-specific cards, unrelated to any occasion, might feature a picture (or a pocket to paste in a personal photograph) but no pre-printed message.
Posters Printing

A poster is any piece of printed paper designed to be attached to a wall or vertical surface. Typically posters include both textual and graphic elements, although a poster may be either wholly graphical or wholly text. Posters are designed to be both eye-catching and informative. Posters may be used for many purposes. They are a frequent tool of advertisers (particularly of events, musicians and films), propagandists, protestors and other groups trying to communicate a message. Posters are also used for reproductions of artwork, particularly famous works, and are generally low-cost compared to original artwork.
Label Printing

A label is a piece of paper, polymer, cloth, metal, or other material affixed to a container or article, on which is printed a legend, information concerning the product, addresses, etc. A label may also be printed directly on the container or article.

Labels have many uses: product identification, name tags, advertising, warnings, and other communication. Special types of labels called digital labels (printed through a digital printing) can also have special constructions such as RFID tags, security printing, and sandwich process labels.
Stationery Printing

Our full color stationery section offers brilliant 4-color letterhead and envelopes. Our featured stock is Hammermill 70# Lustre. This ultra-smooth stock shows off your 4-color design beautifully, and is guaranteed laser-safe.

Letterhead and Envelopes can be ordered in matching quantities.
Printable Calendars

A calendar is a system of organizing days for social, religious, commercial or administrative purposes. This is done by giving names to periods of time, typically days, weeks, months, and years. A date is the designation of a single, specific day within such a system. Periods in a calendar (such as years and months) are usually, though not necessarily, synchronized with the cycle of the sun or the moon. Many civilizations and societies have devised a calendar, usually derived from other calendars on which they model their systems, suited to their particular needs.

A calendar is also a physical device (often paper). This is the most common usage of the word. Other similar types of calendars can include computerized systems, which can be set to remind the user of upcoming events and appointments.