Shrink-wrap Services
If you need to tightly group, seal, band or configure multiple items together for prominent, value-added retail promotions, shrink wrapping is generally your best bet.
Today's shrink films offer magnificent clarity, making this a popular choice for consumer products. Shrink wrapping is frequently used to unify individual items into multi-packs or to unitize a product with a promotional item. It also keeps packages clean and discourages shoppers from opening them prior to purchase. Shrink wrapping is an industrial packaging option as well. A common application is to protect gaskets by shrink wrapping them to corrugated sheets.
Shrink wrapping – Applications
Some of the retail products you may find that are shrink wrapped include: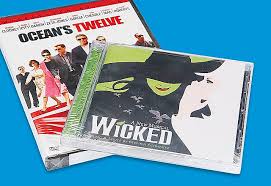 • Software
• CD's
• DVD's
• Multi-pack greeting cards/invitations
• Twin Packs
• Promotional items
• Cosmetic boxes
• OTC Medicine (aspirin)
• Packaging supplies
• Board games
Shrink wrap services are provided by Discturnkey Fulfillment at our own plant. We pride ourselves on being able to offer our clients excellent pricing on any and all shrink wrap requirements you may have, including low volume manual bar sealing to high volume, fully automatic shrink wrapping on the high speed shrink wrap machine.